When it comes to yoga, most people think of detoxifying the body and calming the mind. But what about the environment?
According to market research, the yoga mat market size is estimated to reach 17.3 billion in 2025, with the biggest sales being PVC and TPE ones. But these aren't eco-friendly materials and could harm your health and the environment.
In this article, we'll explore some of the best non-toxic yoga mats and the pros and cons of each.
What are Non-toxic Yoga Mats?
Non-toxic yoga mats are made of materials that don't contain any harmful chemicals or toxins. This makes them a safer choice for your health and the environment. There are a few different types of non-toxic yoga mats on the market, each with its pros and cons.
Benefits of Non-Toxic Yoga Mats
Yoga mats come in different materials and designs, each with its own set of pros and cons and we recommend non-toxic ones.
These are basically made from non-toxic material that is safe enough to be used at home or even in a public studio. The most beneficial parts of non-toxic yoga mats are:
Safer for your health – Since these yoga mats do not contain any toxic chemicals or materials that could harm your health.
Better for the environment – By using non-toxic material, you help ensure that the planet is not damaged in any way as they are biodegradable.
In plain English, choosing a non-toxic yoga mat is better in every possible way.
Which Non-Toxic Material to Look For?
Eco-friendly yoga mats are made from biodegradable and renewable materials, such as natural rubber and jute. While they're very beneficial in many ways, it's worth noting that these mats tend to wear out more quickly than toxic ones.
Biodegradable Natural Tree Rubber
Biodegradable natural tree rubber is the main material used in non-toxic yoga mats. There is no skin irritation or allergies that natural tree rubber mats may cause, making it a safer option for people with sensitive skin.
Also, they offer good grip and traction, preventing you from slipping during your yoga session. These mats are often softer and more comfortable than regular rubber mats. Last but not least, it is biodegradable and eco-friendly.
Jute
Jute yoga mats are a popular choice for eco-conscious yogis. They're made from natural fibers, so they're biodegradable and sustainable. Jute is also absorbent, so it helps to keep you cool and dry during your practice.
According to a report by Issuu, jute is great for offering great friction, being affordable, despite being an eco-friendly material, and is sweat absorbent.
However, jute yoga mats can be slippery, which is something to consider. Moreover, Jute is a non-sticky material which is great when practicing yoga.
All in all, jute is one of the best non-toxic materials to choose from when purchasing an eco-friendly yoga mat.
Cork
Yoga mats made of cork are eco-friendly, biodegradable, and recyclable. They offer a good grip and are slip-resistant. Cork is also naturally antimicrobial and resistant to mold and mildew. However, cork yoga mats can be expensive, and they may not provide enough cushioning for some people.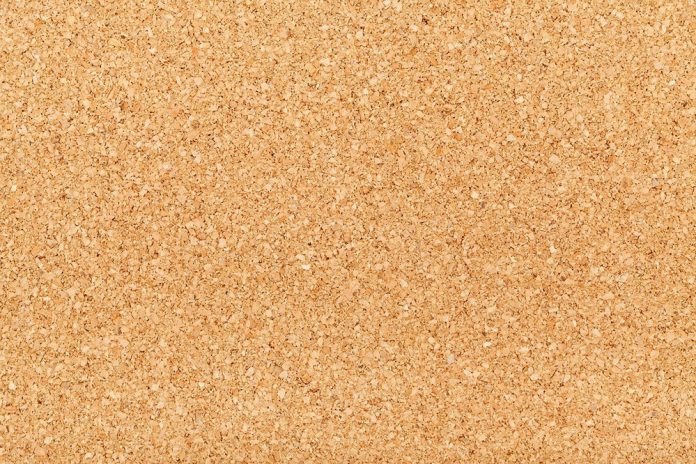 Bamboo
If you are looking for a highly eco-friendly yoga mat, then look no further than a bamboo yoga mat. Bamboo is an easily renewable resource, and it also absorbs carbon dioxide from the atmosphere as it grows.
A downside to using bamboo yoga mats is they tend to be slippery when wet. They also don't provide a lot of cushioning.
Which Toxic Yoga Mat Materials to Avoid?
Yoga mats are an essential part of your practice, but not all yoga mats are created equally. Many yoga mats on the market today are made with toxic materials that can be harmful to your health.
Here are some of the most common toxic materials found in yoga mats, and why you should avoid them:
Phthalates
Phthalates are a group of chemicals used to make plastics more flexible. Phthalates have been linked to breast cancer, birth defects and reproductive issues and can be absorbed through the skin during yoga practice. Yoga mats that contain phthalates should be avoided.
PVC
Polyvinyl chloride (more commonly known as PVC) is a type of plastic that is often used in yoga mats. PVC contains harmful chemicals like lead and mercury, which can leach into the body during yoga practice. PVC is also a known carcinogen, so it's best to avoid yoga mats made with this material.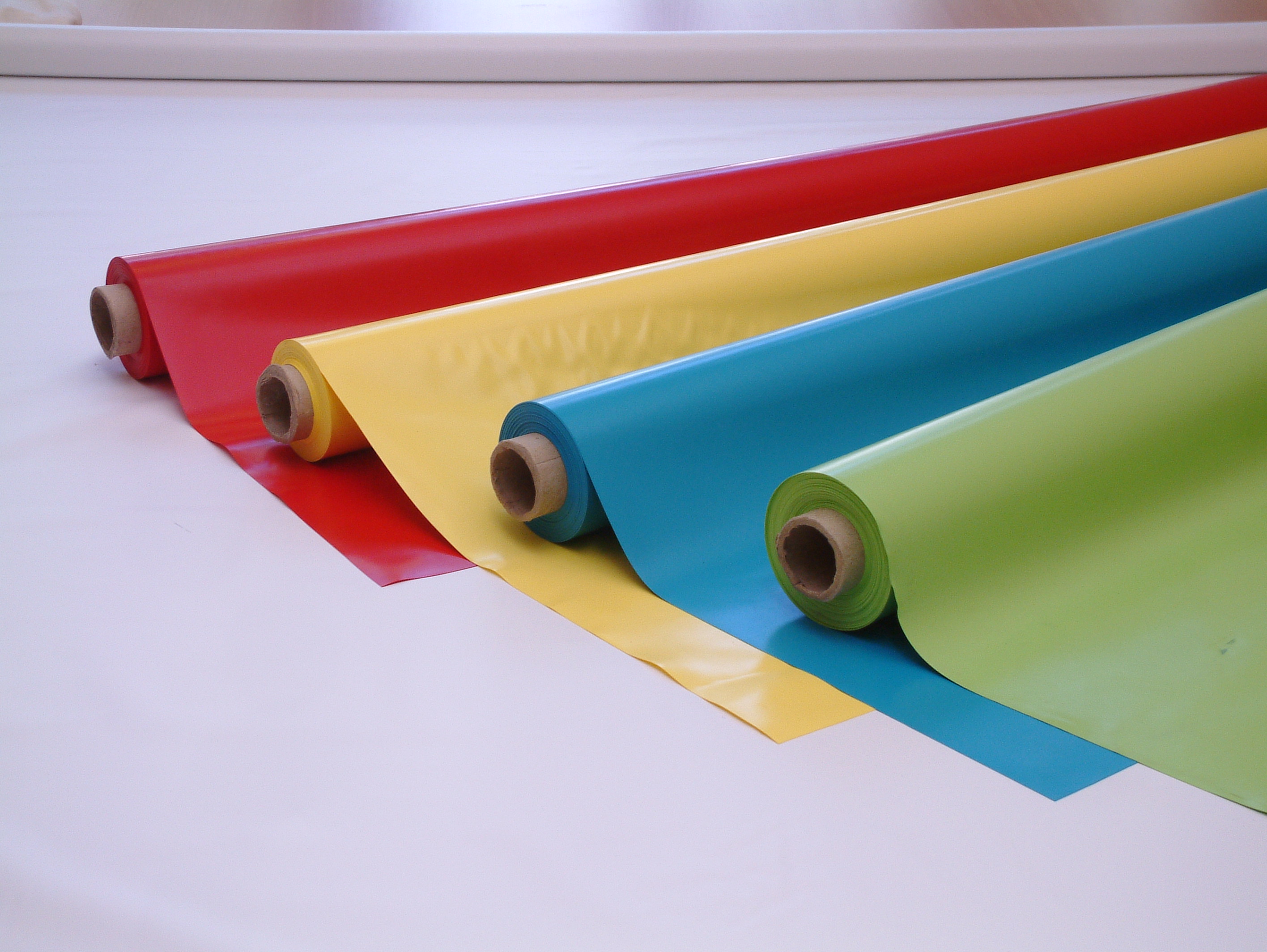 Synthetic Latex
Synthetic latex is a synthetic material that is often used in place of natural latex, which can be found in many yoga mats. Synthetic latex is made with styrene and butadiene, two petroleum-based chemicals that have been linked to cancer and lung disease.
If you're looking for a non-toxic yoga mat, be sure to avoid those made with synthetic latex.
Do Yoga Mats Have Toxic Chemicals?
There are two different types of yoga mats on the market, those with natural materials and those with toxic chemicals such as PVC. The materials you should avoid are Synthetic Latex, PVC, and Phthalates.
What Are Conventional Yoga Mats Made Of?
Conventional yoga mats are usually made out of Plastic, Rubber, and Cork. Apart from that, other popular and commonly used materials include PVC and Synthetic Latex.
10 Best Non-Toxic Yoga Mats and Their Pros and Cons
Now that we have gone through the best eco-friendly materials, let's cover the non-toxic yoga mats that should consider.
The Manduka eKO Yoga Mat is a high-quality mat designed to provide comfort and stability during your yoga practice.
This biodegradable mat is made from non-Amazon harvested natural tree rubber and features a textured surface that allows for better traction and grip. The eKO mat also comes in multiple sizes to suit different body types, and can be easily cleaned with soap and water.
That being said, we want to highlight the fact that it's slippery when doing hot yoga and tends to smell bad if you don't wash it after your session.
All things considered, if you're looking for a durable, eco-friendly yoga mat that will help you achieve your best practice yet, the Manduka eKO Yoga Mat is definitely worth considering.
The Gaiam Yoga Mat is made from natural jute fibers and is designed to provide a sturdy, non-slip surface for your yoga practice.
The mat is also eco-friendly and biodegradable, making it a great choice for those who are looking for an environmentally friendly yoga mat. The mat measures 72″ x 24″ and is available in a variety of colors.
While we couldn't recommend it enough, you should know that this yoga mat can be felt as rough for the jute used, which isn't as smooth as rubber.
You may practice for a long time without having to worry about constantly rearranging with this mat's 198cm length and 70cm width.
You won't have to worry about frequently rearranging because you'll have plenty of room while practicing. Appreciate this mat's feel, which has the finest texture made in organic cotton.
In addition, it absorbs the sweat, which is a great advantage if you live in a warm and humid area and if you practice hot yoga.
The only downside to this eco-friendly yoga mat is that it tends to be slippery on wood floors and isn't as durable as other materials.
The Live Well 360 handmade, organic skincare line is made with the finest natural ingredients to help nourish and protect your skin. Their products are formulated using plant-based extracts and essential oils that are gentle on the skin and free of harsh chemicals and additives.
Whether you're looking for a luxurious facial cream, soothing body lotion, or a refreshing face mask, Live Well 360 has something for everyone.
Their products are non-toxic, so you can feel good about using them knowing that they're not only good for your skin but also good for the planet.
While it's one of the best yoga mats on the market, it's a little smaller than the other ones, measuring 198cm x 68cm.
Available in 2 sizes, 68 and 74 inches, the Jade Harmony is one of the best non-toxic yoga mats on the market. Whether you're a beginner or an experienced yogi, their yoga mat can help you reach your full potential and beyond.
Apart from that, it absorbs the sweat incredibly well and is available in different colors which will please everyone. Also, it's very sticky which is great when practicing hot yoga.
The only disadvantages are it tends to be a little slippery on certain floors like wooden ones, and the high price tag. But all in all, Jade Harmony best non-toxic yoga mat is definitely one to consider.
The JURU Mandala is the best non-toxic yoga mat in cork and you won't regret using it. It's long-lasting, made of cork that provides yogis with enough traction to perform difficult postures.
While it's a hard mat, you can use it on any surface including at the beach, given that it's salty water-resistant.
On the other hand, one point to keep in mind is the weight, 2.5kg, or 5.5lbs. Also, you can only wash it by hand, as a washing machine would damage it.
To sum up, if you're looking for a sturdy and non-slippery eco-friendly yoga mat, this is the one.
The Yogasana Yoga Mat is a thick, comfortable mat that comes in a variety of colors. It is perfect for all types of yoga and any other type of workout. The mat is made of high-quality materials and construction, and it is sure to last for years.
The mat also has a non-slip surface that ensures it stays firmly in place, even during intense movements. Whether you are a beginner or an experienced yogi, the Yogasana Yoga Mat is a great choice for your workout needs.
Two small downsides are that it's relatively rough, depending on what you're used to, and the color tends to run when washing the first times.
If you're looking for an eco-friendly and biodegradable yoga mat, the Liforme Yoga Mat is a great option.
Made from natural rubber and jute, this mat is free from PVC, phthalates, and other harmful materials. It's also designed to provide excellent grip and cushioning, so you can feel confident and comfortable in your yoga practice. W
While it's one of the best eco-friendly yoga mats in rubber, it's important to note that the price is pretty high compared to other.
Whether you're a beginner or an experienced yogi, the Liforme Yoga Mat is a great choice for anyone who wants to enjoy a yoga session while respecting the planet.
Made in Germany, the Bausinger organic yoga mat is made with natural wool, which makes it extremely comfortable and durable. In addition, the mat is also anti-bacterial and hypoallergenic, making it ideal for people with sensitive skin.
In addition, the mat is also eco-friendly and biodegradable, making it a great choice for those who want to help protect the environment.
However, one element to consider is that the Bausinger mat is slippery, which is mainly due to the wool.
The Yoloha Yoga Mat is the perfect mat for yoga lovers of all levels. With a natural cork surface, this mat provides excellent grip and stability, while the cushioned base ensures comfort during your practice.
The mat also features an integrated carrying strap, making it easy to transport to and from the studio. Furthermore, this yoga mat tends to become slippery during hot yoga sessions and if you sweat a lot.
In conclusion, the Yoloha Yoga Mat is the perfect choice for your yoga practice, regardless if you're a beginner or a seasoned pro.
How to Choose the Best Non-Toxic Yoga Mat for You
When buying a suitable yoga mat, you must consider several other elements. The thickness, traction, durability, and frequency of yoga practice are only a few things.
Stickiness
Choosing a nonstick yoga mat might be a good idea, but it isn't. A sticky floor is important for maintaining your posture alignment and preventing you from sliding.
Although PVC yoga mats have the highest stickiness rating, they are also highly toxic. However, natural materials like rubber, jute, and so on deliver excellent sticking.
Grip
Aside from the stickiness, you should think about the texture and grip of your yoga mat. You'll need a non-skid yoga mat with good traction that prevents slipping. You may have the grip to keep your yoga posture safely no matter how much you perspire.
Yoga mats made of jute have the greatest texture, but rubber and cotton are good alternatives.
Yoga Style
Your yoga style is an important factor to consider since you'll have to be comfortable. For instance, when doing hot yoga, a non-slip hot yoga mat that absorbs sweat is required.
Otherwise, use a non-slip yoga mat towel to avoid slipping. Lastly, purchasing a thick and non-slippery yoga mat is essential for beginner or Hatha yoga.
How to Care for a Yoga Mat?
Wipe the yoga mat down with a damp cloth after each usage, then with a dry one, and leave it to air dry in a ventilated location. Wiping your yoga mat with a wet cloth and then a dry one right away after each use is essential.
Keep it hanging in an area with plenty of ventilation, on a drying rack or on the back of a chair for improved results. While sunlight helps in killing germs and fungus, some mat materials, such as rubber, can break if exposed to it for too long.
How to Clean Yoga Mats?
Some mats can be hand-washed in cold water using mild soap and kept flat to dry; others may only be cleaned on a cold, gentle cycle in the washing machine. Always rinse your yoga mat thoroughly and air dry it instead of putting it in the dryer, which will damage it. Here are some special information for how to clean lululemon yoga mat. It will help for you.
Conclusion
The best non-toxic yoga mats available today are free of harsh chemicals and toxins that can potentially harm your health. As you've seen in this guide, not only do these mats allow you to practice more safely, but they also come in a wide range of designs so that you can find one that fits your needs perfectly.
To conclude, whether you choose to try an eco-friendly mat or a non-toxic mat made with natural rubber, no doubt choosing one of these great options will help you achieve greater results.